Ajaccio is located at a junction of several touristic roads enabling travellers to discover the wealth of the centre of Corsica as well as the West coast, so rich and famous.
From the imperial city you are 2 hours drive from the UNESCO protected gulf of Porto and the Calanche of Piana, 2h30 from the stunning harbour of Bonifacio and the south of Corsica and 1h30 from the historical capital of the island, Corte through the pine and beech forest of Vizzavona…

Here are some suggestions of excursions departing from the Hotel Napoleon
_______________________________________________________________________________________________________
The south bank of Ajaccio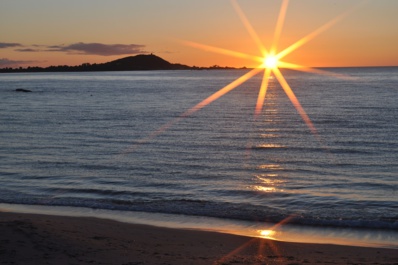 The main attraction of the south bank of the gulf of Ajaccio is the beach resort of Porticcio and its surrounding beaches.
Like most beach resorts, Porticcio is alive mainly during the touristic season, with many entertainment, bars, restaurants and shops.
You will also discover in all seasons hiking places in a preserved and rich environment like the Isolella beach or the Plage d'Argent (the silver beach) at the foot of the Coti-Chiavari forest.
New!: a boat shuttle connects several time per day the Tino Rossi harbour in Ajaccio to the beach La Viva in Porticcio
_______________________________________________________________________________________________________
Piana, Porto and Aitone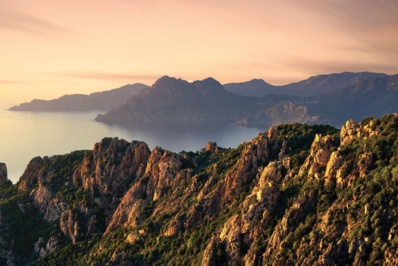 North of Ajaccio is an almost natural route which will reveal the natural richness and cultural wealth of Corsica.
Taking the coastal road you will discover the region of Sagone with its large beaches, Cargese, the Greek city, Piana and Porto.
There stand the magnificent Calanche of Piana and the Gulf of Porto (UNESCO protected) and the sea reserve of Scandola not to be missed.
Returning through the mountains the natural "swimming pools" in the forst of Aitone, the Spelunca Gorges or the region of Vico can be explored. One or two days can be devoted to the discovery of this micro-region.
_______________________________________________________________________________________________________
Corté
Half way between Ajaccio and Bastia, the university city of Corté lives between modernity and time gone.
The historical city of Corsica is also the cradle of Pascal Paoli's fight for independence as well as a lively and modern city hosting the University of Corsica and a legion of young people.
The Corsican culture is present at every corner of the city with the beautiful Anthropology Museum perched on the rock overlooking the city in the ancient citadel.
At the foot of the citadel the impressive Valley of Restonica offers a beautiful and powerful place to refresh in the waters of its river. It is also the starting point of Melo and Capitelo hiking paths, at the foot of the GR20 (one of the most famous hiking path of France)
_______________________________________________________________________________________________________